18 months to around 3 years
As children begin to approach eighteen months, we start to prepare them for the transition through to our Skipping Lambs room. This room has been planned to promote free flow from indoor to outdoor and even when the children are inside; the large French doors on either side of the room allow the children to see into the garden and have continuous access to outdoor learning.

The new Skipping Lambs room is fully equipped to meet and challenge children's independence. Children's self-help skills are encouraged through daily activities and routines to create competent learners. The room has also been designed with specific areas to meet specific learning and development opportunities, including a beautiful home corner for role play, and a superb sand and water area for imaginative play.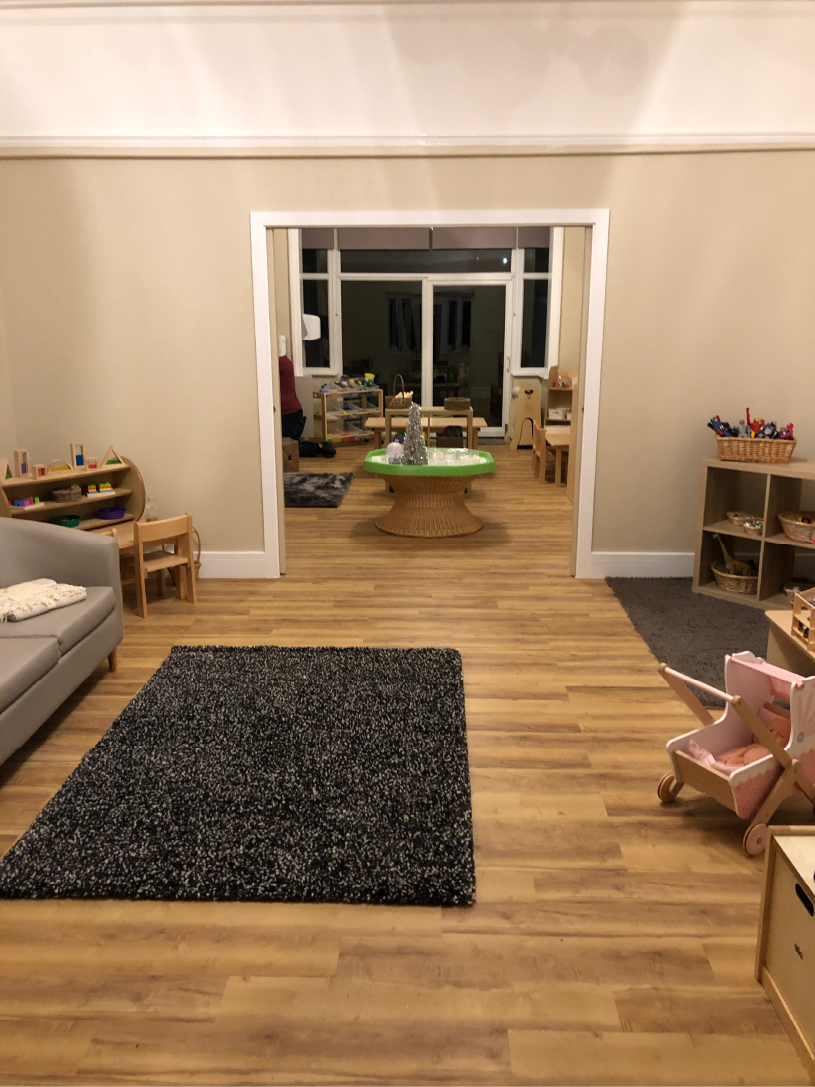 Within the room, your child will also have access to a variety of play equipment, books and creative materials to stimulate their learning and development.

At the beginning of each session, children will take part in "self-registration" where they find their photograph and register into the nursery- this also supports self-esteem as all children feel they belong. We also support potty training as we have a bathroom close by and work alongside parents to start potty training, ensuring that your child's individual needs are supported throughout the duration.
As in all the rooms within the nursery, your child will be assigned a Key Worker who will have a special responsibility for giving your child the reassurance to feel safe and cared for. Activities and experiences will be planned around the observations made by your own child's key worker. These activities may be adult led, adult involved or child initiated activities.
Skipping Lambs' Room Gallery